The Brent Spence Bridge Corridor (BSBC) project is designed to improve approximately 8 miles of Interstates 71 and 75 through Kentucky and Ohio, including the addition of a new companion bridge to the existing Brent Spence Bridge to reduce congestion, improve traffic flow and safety, and maintain key regional and national transportation corridors.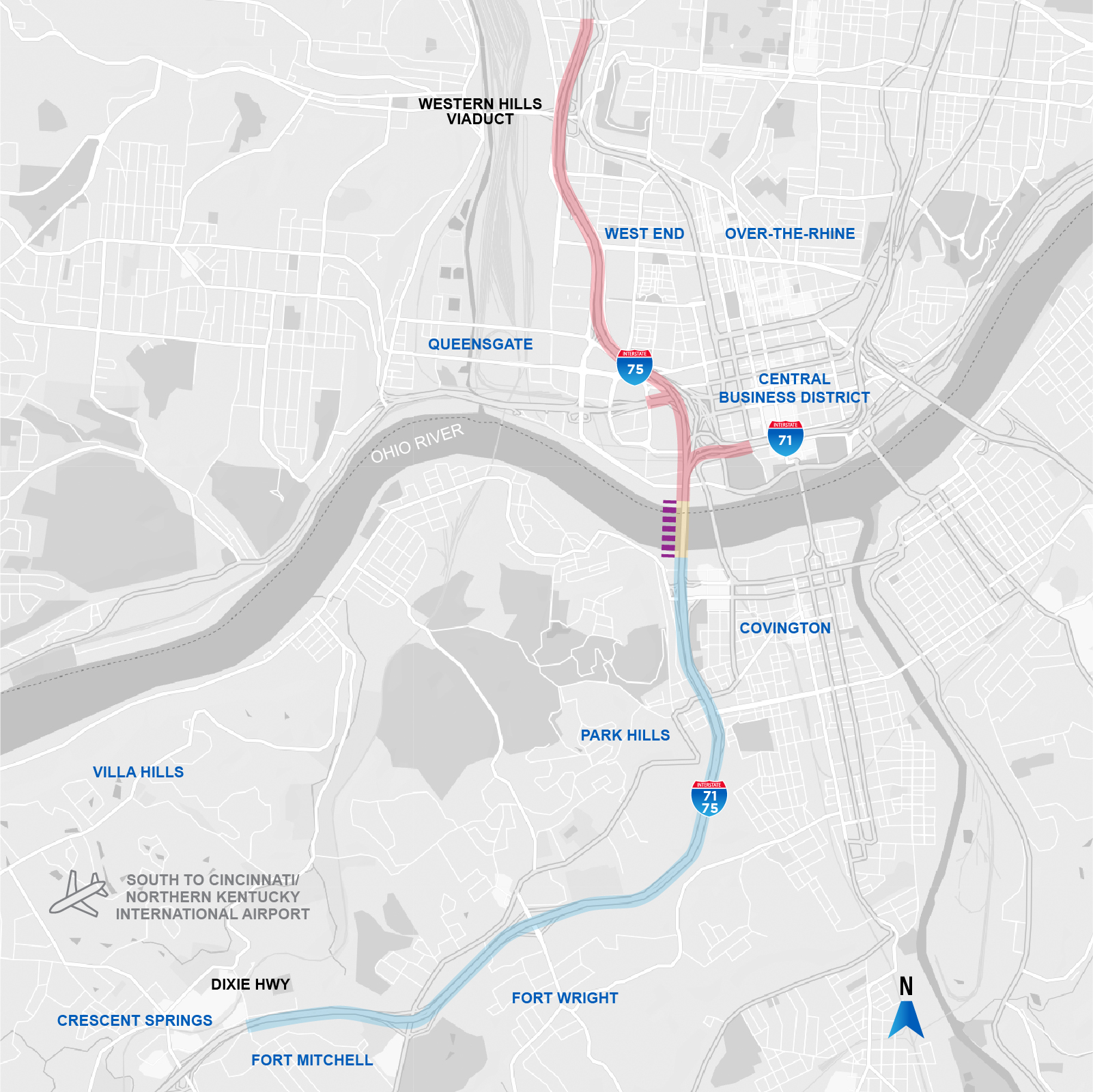 NEW I-71/75 COMPANION BRIDGE
Area residents and businesses have something to look forward to as they travel around the Greater Cincinnati and Northern Kentucky region – a new companion bridge to the Brent Spence Bridge will provide an additional river crossing to the west of the existing structure.
The iconic structure that carries Interstates 71 and 75 across the Ohio River between Covington, Kentucky, and Cincinnati, Ohio, has been a lifeline for commuters – from local travelers getting around town to travelers and truck drivers passing through. However, it is increasingly being strained by traffic demands far exceeding its design capacity of 80,000 vehicles per day.
Opened in 1963, the Brent Spence Bridge is the centerpiece of a nationally recognized corridor for freight and interstate travel. It's part of a critical highway network connection from Canada to Florida that carries more than $2B worth of freight every day and more than $700B worth of freight every year – an estimated three percent of US Gross Domestic Product.
PROPOSED LANE CONFIGURATIONS
The new companion bridge will not only provide much-needed traffic relief, but it will separate traffic patterns as well. Drivers taking short trips between Ohio and Kentucky can use the Brent Spence Bridge, while those going farther distances on the interstates will be directed toward the new span.
---
The design option that was approved in 2012 met the project goals of improving travel and safety by building a new bridge to the west of the existing Brent Spence Bridge. The design for the companion bridge calls for five lanes in each direction and two 14-foot shoulders on each deck of the new bridge.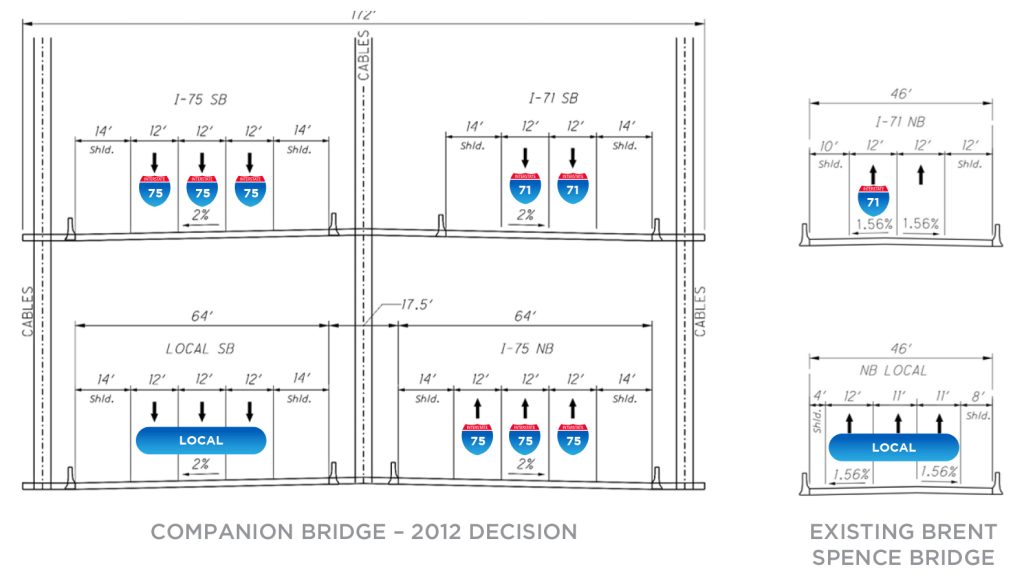 ---
The footprint of the bridge and approach is significantly reduced from the option approved in 2012, which better supports local communities and requires fewer property acquisitions to complete the project.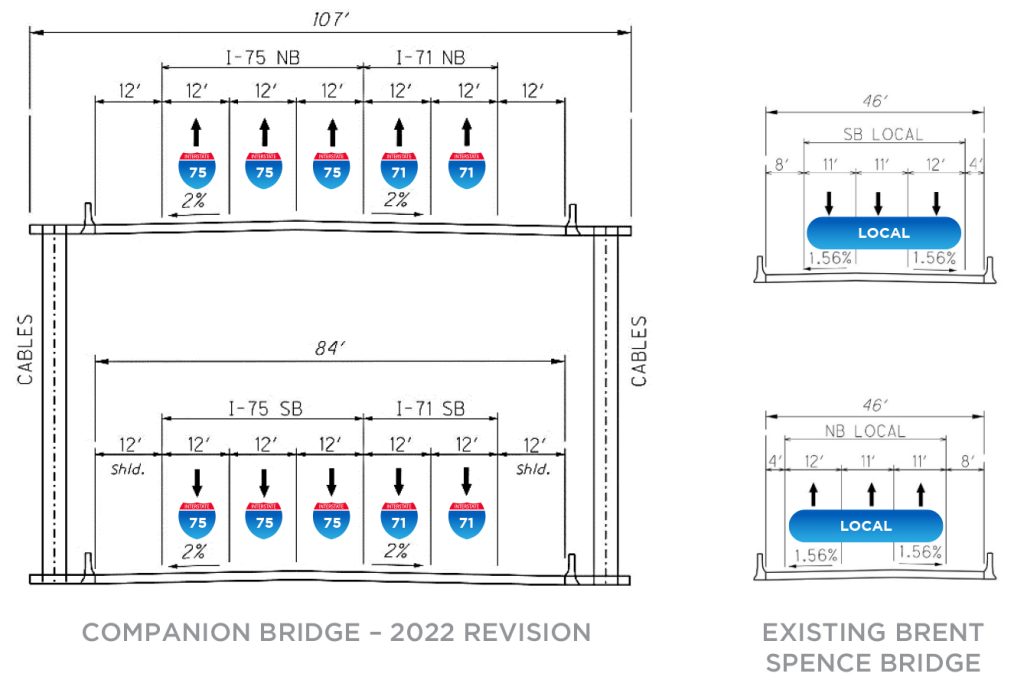 All of this provides smoother travel for through-traffic on the new bridge and safer access for local traffic to the Covington and Cincinnati central business districts via the original Brent Spence Bridge.