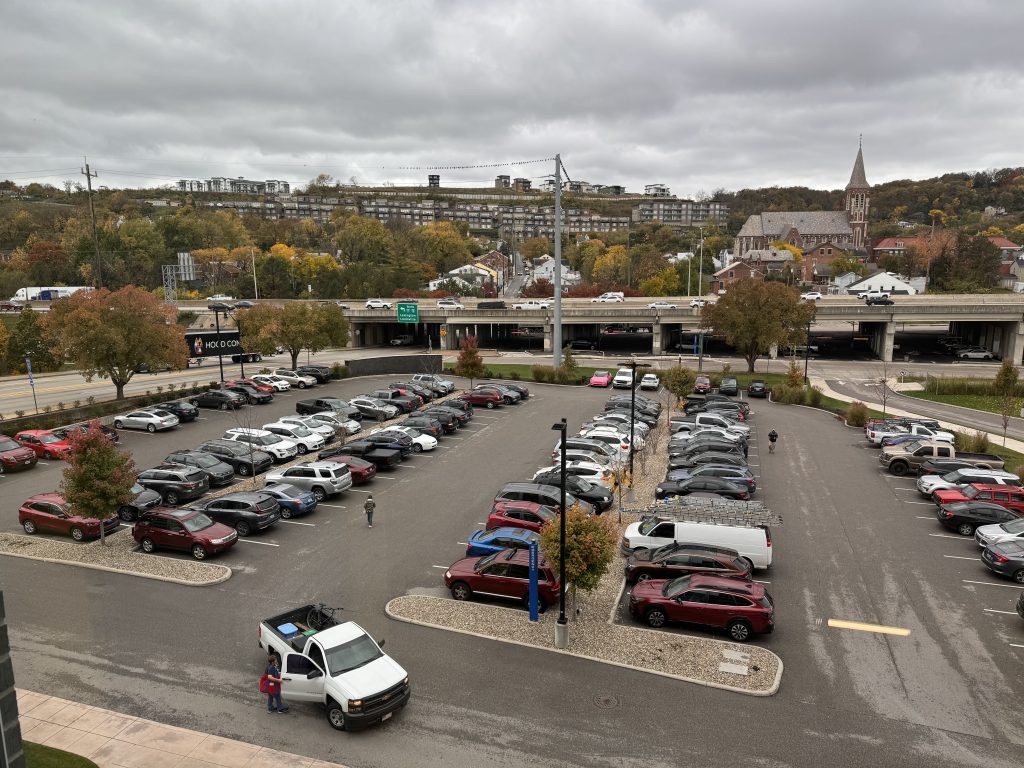 In a continuing effort to invest in and minimize the impact of the Brent Spence Bridge Corridor (BSBC) Project on communities, the Kentucky Transportation Cabinet will contribute $15 million toward the construction of an underground parking garage in Covington. This is a great example of providing solutions that invest in the community and minimize project costs and impacts.
The new parking facility will replace the approximately 160 spaces that are currently located under Interstates 71 and 75 and directly across the street from the Kenton County Government Center.
"This is truly a win-win," Gov. Andy Beshear said in announcing the agreement. "Kenton County can keep the parking for its government center. It also will have a valuable space for future development on top of the new garage. At the same time, the Brent Spence Bridge Corridor Project will incur less cost because it will require far less highway bridge area."
Building the parking garage and removing the parking from under the interstate reduces the length of highway bridge required in this area, thus reducing both overall construction costs and future maintenance costs.
"We appreciate the Commonwealth working with Kenton County to mitigate the loss of parking caused by the Brent Spence Bridge Corridor Project," said Kenton County Judge/Executive Kris Knochelmann, who added that officials are considering a site immediately east of the government center for the parking garage. "Convenient and abundant parking was key to our decision to relocate the Kenton County Government Center to the 12th Street interchange, and this solution makes us whole. "Secretary Jim Gray and his team have been great partners in recognizing and addressing the local issues generated by such a large and nationally significant project. This new garage will also contribute to Kenton County's already significant work to make the 12th Street interchange a premier gateway into the city of Covington."